Eid-ul-Fitr is considered one of the most anticipated festivals for Muslims across the globe. This festival is being celebrated today in the UK, Europe, America and other Muslim countries where the new moon was sighted last night.
Muslims are celebrating the important religious holiday with prayers as they mark the end of Islam's holy fasting month of Ramadan.
Here are some of the most stunning Eid images from around the world: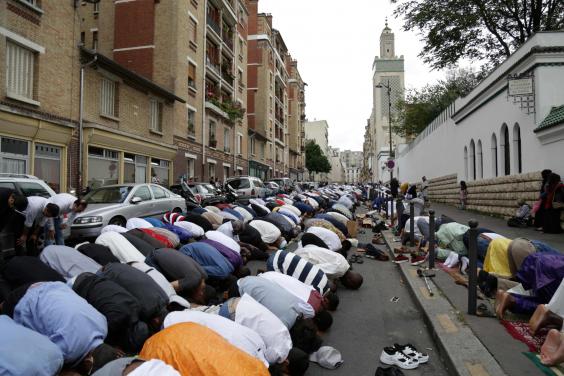 Muslims offer prayers outside the Grande Mosquee de Paris (Great Mosque of Paris).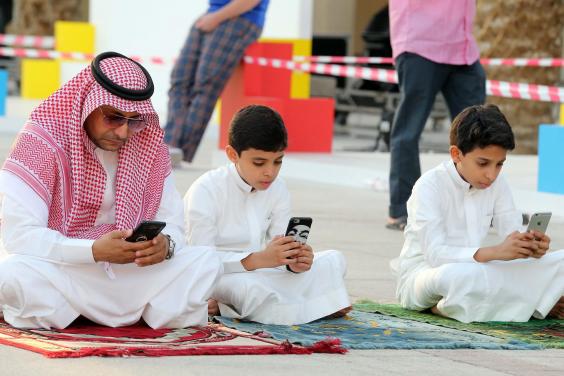 Saudis and foreigners perform Eid prayers at the al-Masmak grand mosque of Prince Turkibin Abdulla palace in Riyadh.
Palestinian Muslims attend the Eid prayer in open area in Gaza city.
Libyan greet each other as they gather at the Martyrs' Square in the capital Tripoli to perform Eid prayers.
A Palestinian girl takes a selfie after Eid prayer in Gaza city.
A Palestinian man dressed in a bear outfit captured playing with a girl near the Dome of Rock at the Al-Aqsa Mosque compound in the Old City of Jerusalem.
Indonesian Muslim youth spotted waiting outside their home to greet friends and neighbours during Eid in Tangerang, in the suburbs of Jakarta.
Egyptians try to catch balloons after Eid prayers in Cairo.
Kyrgyz Muslims caught in a moment while praying in central Bishkek, during celebrations of Eid-ul-Fitr marking the end of the Muslim fasting month of Ramazan.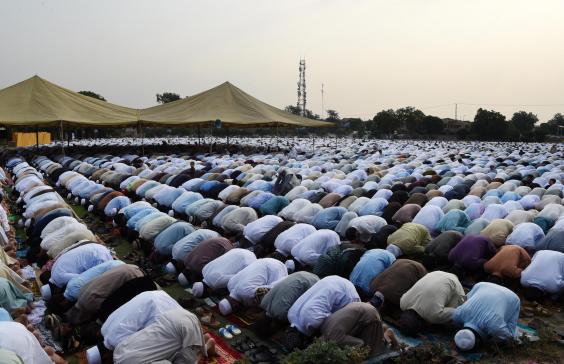 Pakistani residents offer Eid al-Fitr prayers on the outskirts of Peshawar.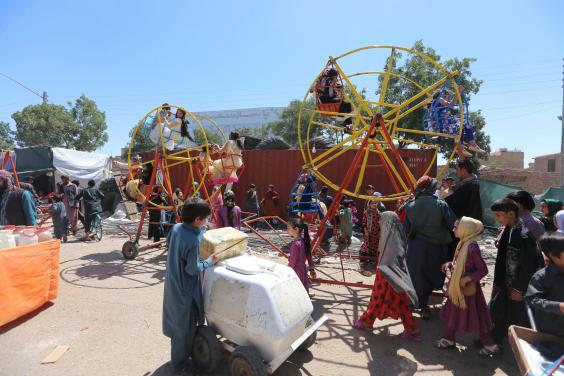 Afghan children ride swings during celebrations in Herat.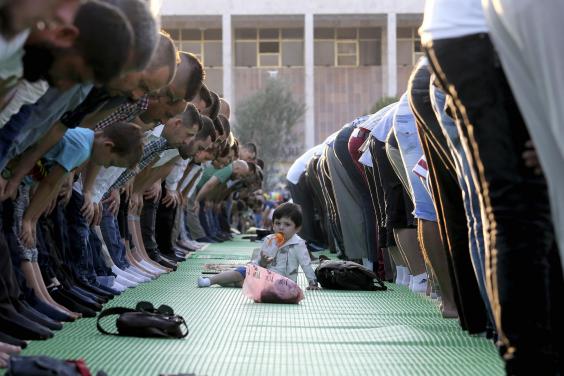 In Albanian, prayers take place on recently renovated Skanderbeg Square.